Think of a brand that creates engaging and memorable content. They probably have a consistent and unique "voice" in their content and audience interaction. With millions of companies on social media, it's imperative to stand out in every way you can. Creating original content tailored to your audience is a deceptively difficult way to attract high quality engagement.
As a digital marketing agency, we face the added challenge of developing content for a dozen different brands simultaneously. Though there are a handful of "personalities" you can attribute to most brands, the subtle details and messaging are what keep customers coming back to engage with our brands. We've got some great tips for creating content and interacting with specific audiences. We swear by these; in fact, we use them for our own clients' digital strategies.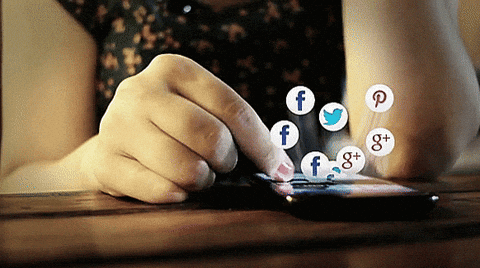 1. Analyze your numbers
What are the demographics in your current audience? Look for the basics, but pay close attention to any blatant trends even if they seem irrelevant to your brand. You never know what information will be useful when connecting with your followers later on.?Ask yourself if these are the demographics you want to reach. If so, you're on the right track! If not, that's fine too, because you can hone in on a more accurate brand voice now that you know what isn't working.
2. Look at brands successfully targeting your demographics
Eventually, your voice and content will be distinct, but it's important to research as many related brands as possible for inspiration. Important things to note are content with high quality engagement such as comments, shares, etc. Also, look at how high performing types of posts are structured. Do certain hashtags elicit more conversation? Does a specific topic get more shares or likes?
One particular client was?a gourmet food seller who's main target audience was upper middle class Baby Boomers. To align with their social media preferences, we created a brand voice that was slightly informal, humorous, and individual. We found the audience appreciated the attention of an individual responding to their comments specifically so we always use "I." After a few months of trial and error with content creation, there was a clear trend in engagement. Recipes and blog articles received the most clicks by far, reposted food pictures from foodie social media profiles got the most likes, and simple text questions with no pictures or links got the most comments.
3. Make a list
It might seem a little ridiculous to spend a few hours outlining your brand's personality, but it will save you a ton of time when creating content. Choose a consistent point of view that reflects your audience and your organization's core values. It you're trying to create a voice that reflects a community atmosphere, using "I" for posts might not be the best choice. Make a list of key words and phrases to use as a jumping off point. It's also a good idea to create a list of generic responses to people's comments. Make sure to mix them up on a case by case basis though!
4. Develop a formula
From there, you can develop a general formula depending on what kind of engagement you want from your audience. It's good to have a mix so your content isn't too repetitive for your audience. The formula is just a basic framework to start from.
These are all time-saving tips to get you started, the real success will come from your brand's sustained and genuine engagement with your audience. After all, the goal is to entertain and engage with them in an authentic way!